Making Your Print Collateral Work For You in 2020
'Print marketing is dead' – that's the general consensus amongst marketing pundits and commentators.
But is it true?
Digital marketing has certainly overtaken print as the new norm; but the shift to digital media has arguably increased the value of print marketing.
Today's customers are oversaturated with online content and advertisements, which are often very ephemeral in nature; you have your work cut out for you when it comes to cutting through the noise and making a genuine impact on your potential customers.
Meanwhile, print and direct mail marketing offers a more tangible, permanent medium for spreading your marketing message, as well as a more convincing symbol of your brand's credibility – and when most competitors have already moved to digital-only advertising, the rare novelty of receiving printed marketing collateral is sure to make customers sit up and take notice.
So, print marketing isn't dead – but it does require a bit more strategy to get the most value from it. As the new year approaches, let's take a look at how you can make your print marketing work harder for you in 2020.
Make it easy for customers to find you online
Print marketing may be alive and well, but there's no escaping the digital realm. According to media agency UM, 76% of UK consumers like to research or get inspiration online before committing to a purchase.
The bottom line is, if you want your print marketing to lead to actual sales, your print design needs to lead the reader to your online presence. Make sure your website URL is prominently displayed in your print artwork, and don't forget to include your social media handles as well.
You might even choose to include a QR code in your artwork design, so customers can scan the code to be taken straight to your site. These are less commonly used these days, but they're pretty easy to set up and they only need to take up a 1-inch square of your design – why not include one?
Target and personalise your print marketing
Whether you're marketing your business online or in the real world, market segmentation and personalised marketing is so important for making the most of your marketing budget. If you take a 'one size fits all' approach to advertising your business, you're leaving money on the table.
If you're targeting a nationwide or even an international audience, consider creating several different variations of your print design tailored to different geographic locations. You could supply an address and a map to each location's nearest branch in your chain, and/or craft copy which taps into the local trends, habits and cultural landmarks of each area
But you can go even further with your print personalisation. With variable data printing, you can tailor each item in your print run to specific customer on your mailing list – not only addressing them by name, but also serving up unique offers, updates and personalised URLs (PURLs) based on their customer history.
Stay timely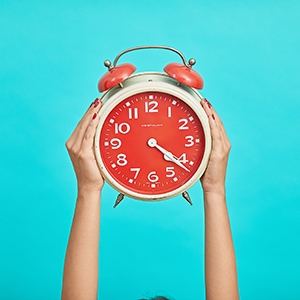 One of the great advantages of social media marketing is the ability to stay on top of the latest trends and current events; keeping your communications highly relevant to your customers in the here and now.
Of course, print marketing can't hope to keep up with the pace of social media – but that doesn't mean you can't take a leaf out of the social media marketer's book. Take advantage of the traditions, events and festivals that come around every year, and plan out regular direct mail drops throughout the year to coincide with new products, discounts or sales events.
Create a knockout design
As we covered earlier, the rise of digital marketing has led to less competition amongst printed advertising – but that doesn't mean it's a free-for-all.
Plenty of brands are still investing in print collateral, and you'll still need to create stunning print designs to stand apart from the crowd. Consider hiring a professional graphic designer to help you with your artwork if your own team is inexperienced with design – after all, you'll want to put your best foot forward when making an impression on your potential clients.
If you need artwork for your 2020 print marketing campaign, Better Printing's in-house design team can create beautiful, engaging designs to match your requirements. Get in touch on 023 8087 8037 or email info@betterprinting.co.uk to find out more!