About Us
Better Printing is part of the InPrint Group, a design and print production facility in Southampton, covering over 20,000+ square feet of Litho, digital and large format production.
With over 30 years in the trade, Inprint combines a wealth of design and print knowledge with a strong foundation of family values.
Why Choose Us
Since the company's inception in 1986, we've built up an enviable reputation for quality, reliability, flexibility and competitive prices.
You can also rely on us for a whole range of custom-printed items, including banners, point-of-sale displays, direct mail advertising, site hoardings and much more.
Every stage of your print order is handled under one roof from our fully-equipped printing workshop, so you can expect high quality print results delivered on time and on budget – wherever you are in the UK. Our dedicated sales and print team are available 24 hours a day, 6 days a week – so if you need a last-minute print run, we're here to help. 
Our Plant List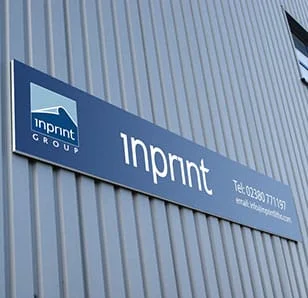 Design / Studio
Mac and PC workstations
Screen Platerite 4300 DTP system
Calibrated Epson SureColour P7000
Spectro-proofer
Digital Room
Konica Bizhub Press C1085
SRA3 Digital press with Fiery RIP
Konica Accurio press C6085
Large Format
M2050 flatbed printer
Yotta 3.2 UV flatbed / roll printer
Longier 3.2 UV roll to roll printer
1 x 2.1m wide Dye Sublimation printer
Zund CNC cutting/milling machine
Cold Laminator x 2
Litho Press Room
Sakurai OL575SDw Press with CIP3
Sakurai OL575sd Press with CIP3
Finishing
Muller Martini stitcher | Horizon SPF-10 stitcher booklet maker | Horizon BQ280 Perfect Binder | Heidelberg Cylinders | Heidelberg Platten with hot foil unit | Shoei Combination folder | Stahl folder | Herzog & Heymann Pharmaceutical folder | Komfi Amiga 52 Laminator & foiler | Polar Guillotines x 2 | SetMaster 10 station horizontal collator | CWH Wiro-binding machine | High Speed Creaser x 2 | Perforating and numbering machine | 4 Hole Drilling Unit x 2 | Custom made Z-Fold machine | Dedicated hand finishing team