Calendars
A simple but effective year round marketing campaign, personalised & Custom calendars, we can print your custom 2022 calendars, or any bespoke date range. With weekly or monthly page view, and any personalised special dates & event reminders.
With a range of to suit any budget from Desktop calendars, Wall calendars, Interlocking calendars to our latest NEW product CD Calendars.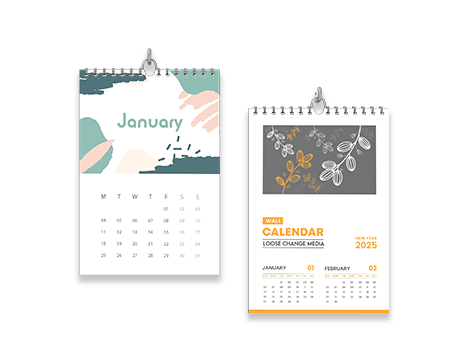 ---
Calendar
FAQ's
Can I use a printed calendar to plan my schedule?
Yes, printed calendars are a great tool for planning your schedule and keeping track of important dates and appointments. Many people find it helpful to have a physical calendar to refer to, rather than relying solely on digital calendars or reminder apps.
How long do printed calendars typically last?
Printed calendars are usually designed to last for one year, after which they should be replaced with a new calendar for the next year.