Speciality Printing
From Custom Wallpapers to Personalised Calendars to industry-specific print, our speciality printing range offers a diverse array of options to cater to any niche printing need you may have. Whether you're seeking to add a unique touch to your home decor or require bespoke branding materials for your business, we have the expertise and tools to bring your vision to life.
Take a closer look at our complete range of products below, or if you have a specific printed item in mind, please don't hesitate to get in touch with us to discuss your individual requirements in detail.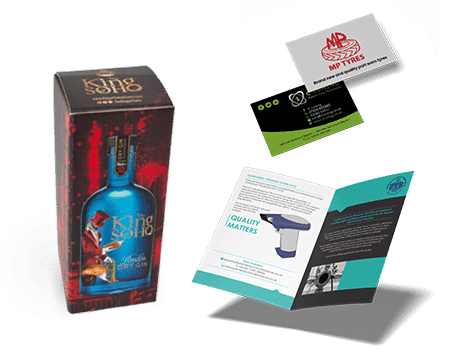 ---
Speciality Printing
FAQ's
What is speciality printing?
Speciality printing refers to the process of printing on unique or unconventional materials, or printing for specific purposes or audiences.
What types of speciality printing do you offer?
We offer a wide range of speciality printing services, including custom wallpaper, canvas prints, stickers, exhibition displays, and personalised calendars.
Can you print large-scale items?
Yes, we can print large-scale items such as custom wallpaper and exhibition displays.
What type of stickers do you offer?
We offer a variety of sticker types, including vinyl and die-cut stickers.
Can I reuse my exhibition displays?
Yes, many of our exhibition displays are reusable and designed to withstand multiple uses.