Have you ever wondered how some business cards, flyers and product packaging boxes feature metallic, shiny logos and text? That's foil stamping, also known as foiling a subtle but beautiful way to enhance printed designs.
At Better Printing, foiling can be added to your print run via digital foiling or hot foil stamping – but what's the difference? Here's a quick guide to both methods and which one offers the best option for your print requirements…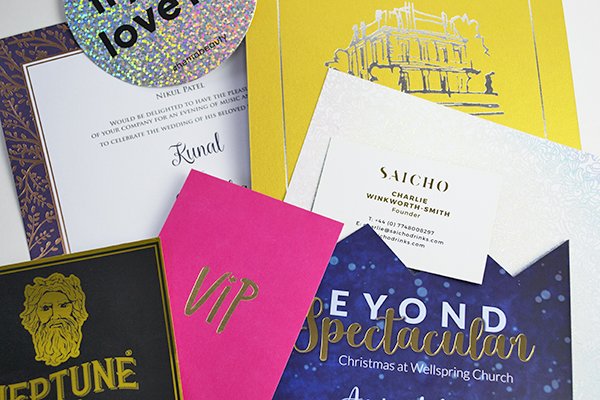 Digital Foiling
If you're looking for a faster turnaround and/or a lower price tag, digital foiling is the way to go. This method simply requires a digital artwork file, which tells the digital foil machine where to 'print' the foil onto the paper.
The pros of digital foiling:
Cost-effective for shorter print runs. If you're only looking to add foil to a small-quantity order, digital foiling is the more economical option. There's not much point spending the extra money for a hot foil die if you'll only be using it for a small number of items.
Quicker production times. If you haven't got time to wait for a die block to be assembled, digital foiling offers a much faster turnaround; ideal for last-minute print runs!
The cons of digital foiling:
Requires lamination. Digital foiling generally needs a laminated surface in order to achieve a good result. Obviously, this won't be a problem if you were planning on adding lamination anyway – but if you're after a more natural finish, you're limited to either matt lamination or soft touch lamination.
Limited presentation quality. While digital foiling still looks great, it can't achieve quite the same level of presentation as hot foil stamping. Rather than being de-bossed into the paper, digital foil sits on the surface of the print, which means it won't catch the light as well as hot foil (though the difference is fairly minor).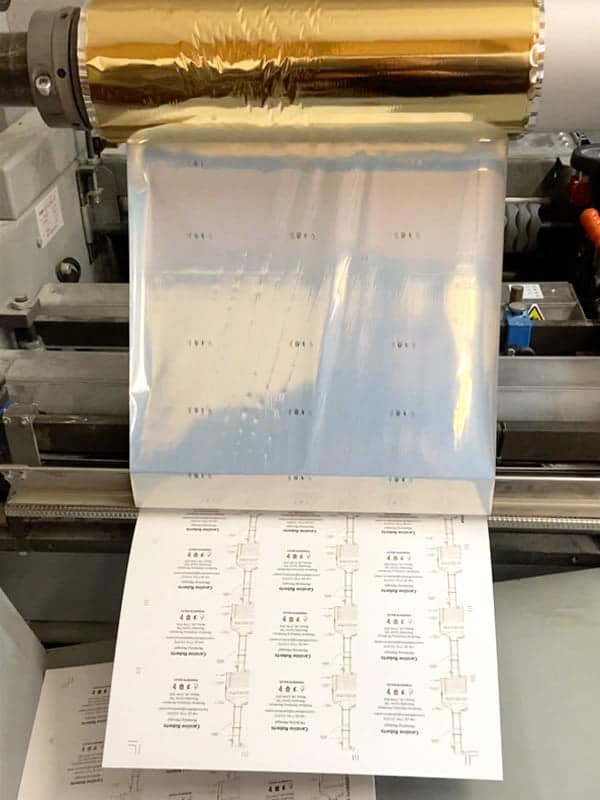 Digital foiling at Better Printing
Hot foil stamping
If you're after premium foiling quality, hot foil stamping is the choice for you. This method uses a press which is loaded with a unique custom-made die, the paper product to be foil-stamped, and a sheet of foil which sits in between the two.
The die plate is heated up, then pressed onto the foil and printed item. Only the areas of the foil which come into contact with the die are transferred onto the paper.
Additional costs. You'll also have to pay an additional fee for the assembly of your foiling die – this will vary depending on the size of the area you're looking to foil on your printed items. (As mentioned above, the extra cost won't be as much of a problem if you're after a large quantity of foil-stamped items.)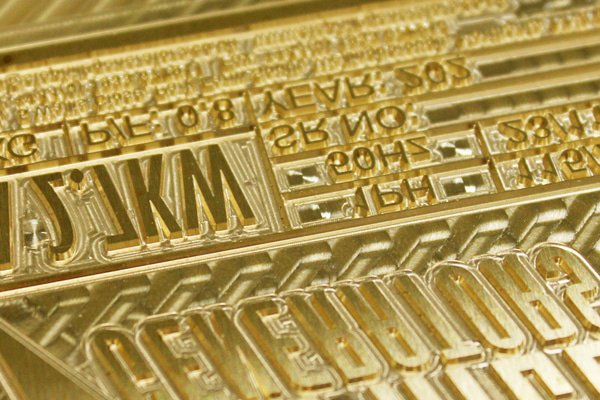 Custom brass die block for foiling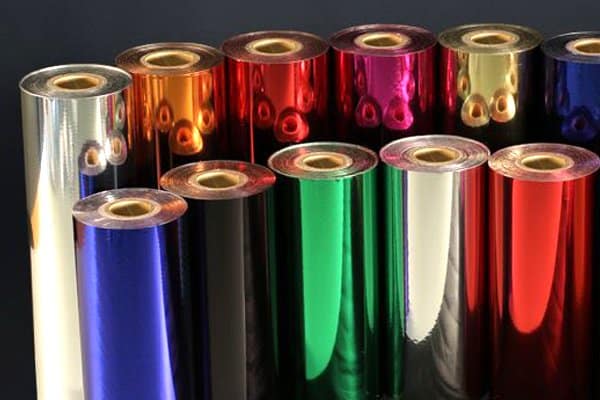 Coloured hot stamping foils
The pros of hot foil stamping:
More professional results. Hot foiling offers finer detailing for rendering small and/or thin text; and the stamping process slightly de-bosses the foiled elements which gives them a subtly-enhanced shimmer under the light.
More economical for longer print runs. While hot foil stamping is the more expensive option for small-quantity orders, the cost quickly balances out if you're looking to print a large batch of items.
The cons of hot foil stamping:
Increased production times. Setting up a hot foil job takes longer due to the production time needed to create the die block. If you're making an urgent order at the last minute, you're better off going with digital foiling.
Whatever your choice, Better Printing can provide both digital foiling and hot foil stamping in-house from our Southampton print factory – so there's no need to worry about extra outsourcing costs.
Hot foil stamping machine
If you have any additional questions about any type of foiling then call us on 023 8087 8037 or email us.