Dust Jackets Guide
Our handy guide to everything Dust Jackets, printed book protectors and book covers! 
Dust jackets are an integral part of creating a polished and professional look for your books. Here's a comprehensive guide to help you understand the key aspects of dust jackets and make the most of their potential.
Introduction to Dust Jackets
Dust jackets are removable coverings designed to protect and enhance the appearance of hardcover books. They serve as an excellent canvas for adding visual appeal and essential information about the book, such as the title, author and eye-catching graphics.They are also vital book protectors – helping to keep your handback book scratch and mark free!
Designing Your Dust Jacket
Create a captivating design that reflects the essence of your book. Use high-quality images, engaging colours and typography that complements your book's theme and genre. Keep your design visually appealing while maintaining a clean and professional aesthetic. We offer an inhouse design service for your book jackets – simply provide the information you want displayed, such as a blurb, title, author etc, and we can take care of the rest!
Essential Book Cover Elements
If designing yourself, ensure that your dust jacket includes essential elements such as the book's title, author's name, and a brief synopsis or summary. These components provide potential readers with crucial information that can pique their interest.
Spine and Flaps
The spine of your dust jacket should display the book's title and author's name for easy identification when shelved. Flaps are extensions of the dust jacket that wrap around the front and back covers of the book, allowing you to add extra content like author bios, reviews or endorsements.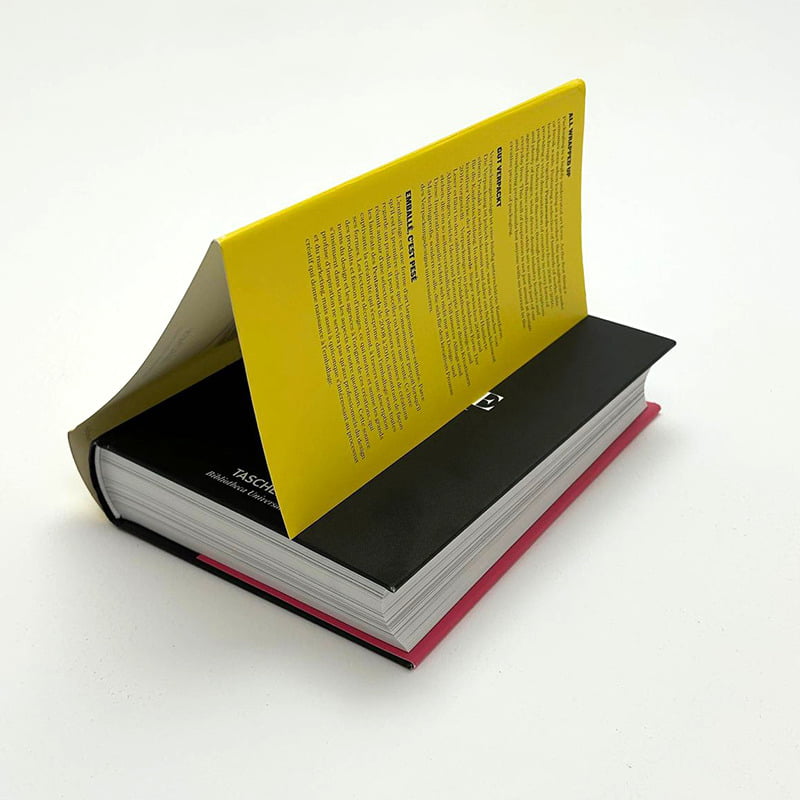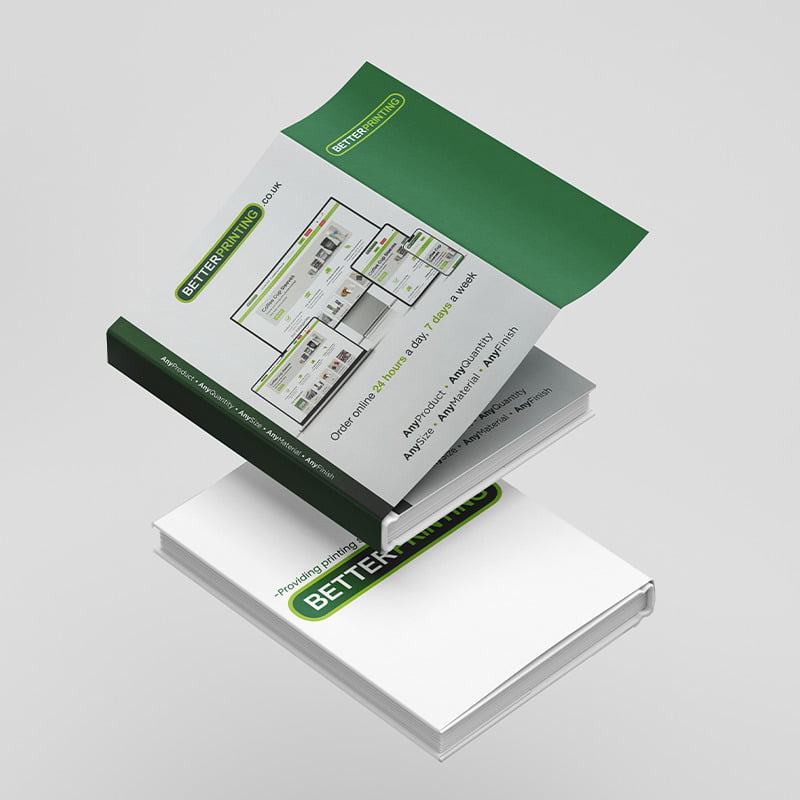 Material and Finishes
Choose premium materials for your dust jacket, such as sturdy paper or cardstock, to enhance durability and overall presentation. You can further elevate the design with finishes like matte or gloss lamination, embossing or foil stamping.
Printing and Production
Select a reputable book cover printing service that specialises in dust jacket production. Ensure they offer high-quality printing and can accommodate your specific design requirements. Request print proofs to verify colour accuracy and overall layout before final production. We can also provide book cover dust jacket samples if you'd like to feel the paper before committing.
Post-Production Care
Once your dust jackets are printed and assembled, handle them with care to maintain their pristine condition. Store them in a cool, dry place to prevent damage.
Size and Dimensions
Before designing your dust jacket, it's essential to determine the correct size and dimensions. These specifications will ensure that the jacket fits perfectly on your book, providing a sleek and cohesive look. For an proper book jacket fit, we recommend sending in your book so that we can create the perfect book protector for your specific item. For a full list of our pre-set printed dust cover sizes – please view the table below. 
| Size and Orientation | Width x Height | Flap Width |
| --- | --- | --- |
| A6 Portrait | 105mm x 148mm | 60mm |
| A6 Landscape | 148mm x 105mm | 60mm |
| A5 Portrait | 148mm x 210mm | 60mm |
| A5 Landscape | 210mm x 148mm | 80mm |
| A4 Portrait | 210mm x 297mm | 80mm |
| A4 Landscape | 297mm x 210mm | 80mm |
| Novel Portrait | 127mm x 203mm | 60mm |
| Novel Landscape | 203mm x 127mm | 80mm |
| Standard Portrait | 132mm x 197mm | 60mm |
| Standard Landscape | 197mm x 132mm | 60mm |
| Demy Portrait | 138mm x 216mm | 60mm |
| Demy Landscape | 216mm x 138mm | 80mm |
| US Royal Portrait | 152mm x 229mm | 60mm |
| US Royal Landscape | 229mm x 152mm | 80mm |
| Royal Portrait | 156mm x 234mm | 60mm |
| Royal Landscape | 234mm x 156mm | 80mm |
| 210mm Square | 210mm x 210mm | 80mm |