Professional printing vs home office
Professional printing vs home office: what are the differences and how can it help your business?
Do you need to go to a professional printer every time? It all depends on what you're looking to print, and what you're hoping to achieve from your print run.For almost any high-volume commercial print project, seeking out a professional print shop is the better option. Here's why…
A professional printing service can provide…
Print results that will impress your clients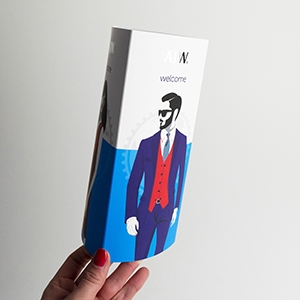 >
There's no denying that consumer printing technology is far more advanced and affordable today than it has ever been. Achieving high-quality printing results is not outside the capability of laser printer models and even some inkjet models.
That said, when it comes to making a great first impression on your potential clients, there's no substitute for a real print shop.
They'll have the industry-level lithographic and digital presses to achieve exceptional, consistent print results across hundreds or even thousands of individual print items; and as we'll cover in the rest of this article, there's plenty of other ways they can help you make your marketing materials stand out from the competition…
Large & specialist print products
There's some things you just can't produce to a high standard with a typical home or office printer.
For example, if you need a display banner or exhibition stand, going to a professional printer is a no-brainer; they'll have the space, materials and the large-format printing tools to fulfil your order.
Booklets and brochures are another example. Printing, trimming and binding booklets en-masse really requires the equipment and expertise of an experienced print factory.
And what about custom-shaped print products? Unless you have access to a die cutter or laser cutter at home or at the office, these are things which you'll need a specialist printer to produce for you.
More printing materials
It's not just the look of your marketing materials which gets consumers invested in your business; it's also the feel of the paper between their fingers.
A good print shop will be able to source a much wider variety of paper stocks and substrate materials than the average consumer-targeted retailer – and since they purchase their materials in bulk at trade prices to fulfil thousands of print orders each year, you'll pay a much lower price than you would from sourcing the materials yourself.
Higher-volume print runs
Of course, if you're only looking to print a one-off document or a tiny number of print items, it's not economical to order them from a professional printer. Most printing firms will insist on a minimum quantity in the tens or even the hundreds.
Printing your design with litho presses is particularly expensive, as each print run requires a custom-made plate which is unique to your artwork design. The costs of setting up the plate won't be worth the money if it's only going to be used for a handful of items.
But if you're after a large number of print products for a commercial project, seeking out a printing firm is the way to go. They'll have the paper stock quantities to fulfil your order, and the equipment to ensure clean, impressive print results across every single item.
And importantly, the price per item of a litho print run goes down as the quantity goes up; since you'll be reusing the aforementioned plate for a larger volume of products.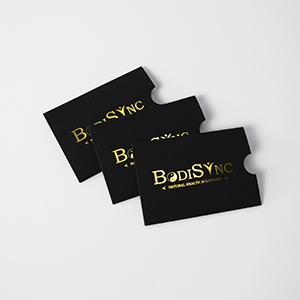 More finishing options
Again, when it comes to capturing customers' attention, finishing extras like lamination, foiling, embossing, spot UV gloss and the like can give your marketing materials the edge over your competitors.
You can achieve these sorts of finishing effects at home or the office, but you'll need expensive tech and the space to store it; plus the results you'll get from consumer-level technology can vary wildly from one print to the next.
A proper print factory will have the tools available to produce whatever finishing extras you want; to a much higher standard across your entire print run.
Expert support and advice
Let's finish with a point which often gets missed. When you go to a print shop, you're not just purchasing the finished printed product – you're also effectively hiring the expertise of the professionals who'll be printing your design.
A good printing shop will not only have the know-how to operate industry-level printing presses, but they'll also have the knowledge and experience to catch any potential issues with your artwork design; so you can achieve the high-quality print results you're looking for.
And crucially, if anything goes wrong with your print order – such as colour calibration problems, missing images or fonts, or poor image resolution – they'll know how to put it right. This means you'll avoid wasting paper and ink on failed print runs, and you won't have to spend your own time trying to find a solution yourself; win-win.
Need a professional printer for your next project? Get in touch with the Better Printing team on 023 8087 8037 or email us at info@betterprinting.co.uk to discuss your requirements with our friendly sales team.