Perfect Bound Books


True professional binding of books is an art, not just a project, that is exactly how we here at Betterprinting treat our book binding service.
Whether you are looking for a reliable printing company to help you produce books, brochures, catalogues or magazines, you can be sure that with Betterprinting your end result will be a perfectly bound product.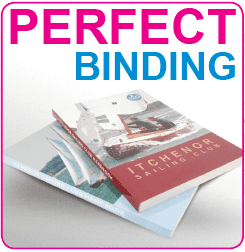 Our staff are skilled and experienced in book binding, so can offer their knowledge and expertise to help create a truly desirable project for you to enjoy. We use the most reliable and considered techniques and materials, to give you a durable and visually stunning finish. In the world of binding, perfect binding is the process of applying glue to the spine of gathered pages.
So why might you need binding?
Companies often want to produce brochures to showcase their products and services; these are particularly good for high-end or luxury goods, but even for short term events programmes or product catalogues these can be beneficial. The difficulty for customers is often knowing what kind of binding or finish to opt for.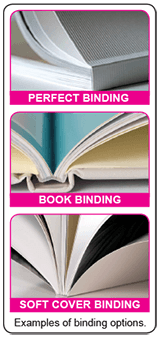 Luckily when you have a friendly and knowledgeable company like Betterprinting handling your project you can rely on us knowing what is right for you; in terms of product and cost. To create the Perfect Binding, you really do need to think about the usage of the item from the moment you begin the design. Whether you require ring binding, saddle stitching, case binding, stapled or perfect glued spinal binding; the suitability really depends on the product itself. Many companies produce staff or customer magazines on a regular basis as this can be a good way to get information and core corporate messages distributed quickly and consistently.
As well as companies who wish to produce books, individuals often request books for personal use too; either for gifts or gathering mementos, and these are ideal for weddings or occasions.
Whatever the type of product you need, perfect binding is a specialist activity that not all companies can do well.
We use the traditional 6-step method.
• This begins with the gatherer; using a gathering machine to bring together all of the pages or signatures including any specialist inserts and pullouts, to create a book block.
• At this point the backbone cutter uses saws or knives to cut away the edges of the signature folds.
• At the gluer stage, the gathered pages are taken to a gluing station where a number of layers of adhesive are applied.
• The cover feeder stage involves attaching the cover to the book block.
• The cover is scored and then carefully folded around the book block.
• Finally after the self explanatory trimmer phase, the counter stacker step counts and prepares the bound products ready for shipping.



Whilst this is a tried and tested traditional method, this by no means equates to it being easy. Perfect binding requires skill and knowledge to ensure precision and alignment in the finished product.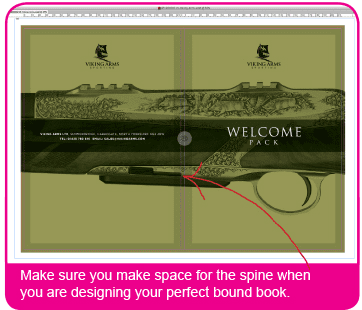 We here at Betterprinting have this expertise in house so can undertake a range of binding products to suit our customers needs – whatever they may be.