Four top tips for planning your fundraising event
To say that the coronavirus outbreak and social distancing has put event organisers' plans on hold is something of an understatement; but on the bright side, it does give them all more time to ensure their events are the best they can be!
If you're planning a fundraising night later in the year to support your favourite charitable cause, here's a few tips for making the most of your event.
Market your event early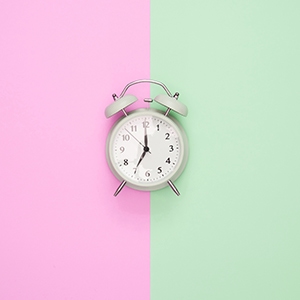 You can't get people through the door if they don't even know your event is happening. The key to larger attendance numbers – and therefore higher donation totals – is to start marketing your event as soon as possible.
That means putting all the details of your event online, sharing your event dates via social media, and printing and distributing flyers to raise awareness.
(Of course, we're not suggesting that you start marketing your event right now, when everyone's minds are on the current situation; but whenever you schedule your fundraising night, make sure you give yourself time to get people interested in coming. It's ultimately your guests which will make your night a success, after all.)
Make sure the theme fits the cause
There's plenty of fundraising event types and themes to choose from; you could test your guests' knowledge with a quiz night, or get them to test their own luck with a casino night. You could run some kind of talent contest, such as a karaoke night or a battle of the bands. Or you could keep it simple with a bake sale or a jumble sale.
Whatever you go for, it's a good idea to keep the theme in line with your charitable cause. If the relation between cause and theme is obvious, the cause is more likely to stick in people's minds; helping to increase the chances of them becoming regular donors.
For example, if you're looking to help fund an environmental cause, a sponsored walk or bike ride might be an interesting way to draw attention to carbon emissions. If you're supporting charities looking to end world hunger, a bake sale or Great British Bake Off-esque cooking contest can get guests thinking about how lucky they are to have access to food.
Look the part
Many smaller charity nights pay little attention to the look of their venue, which is all well and good; but devoting a part of your event budget to great presentation quality makes a statement that your cause is legitimate, and you're serious about supporting it.
Dressing up your venue with charity-branded banners and displays also helps to cement your cause in the minds of attendees; increasing the chances of them becoming regular sponsors in the future.
Make it easy for people to donate
The ultimate goal of your fundraising event is to, well, raise funds. With this in mind, make sure there are no barriers keeping attendees from donating.
Don't just charge for entry and leave it at that – give your guests options to add even more to your total if they so desire:
•  Be sure to place a few collection boxes and buckets around your venue, so people can drop in their    change as and when they want.
•  Set up some sort of facility – whether it's a simple form passed around the venue, or some sort of table/booth within the venue – to enable event guests to sign up as regular sponsors if they want to.
•  Set up an online page to accept donations (such as a campaign on GoFundMe, JustGiving or perhaps    your own website) and tell people where to find the page via your online communications and printed flyers. This way, people who can't make it to your event can still contribute to your total.
Encourage guests to share their experiences online
Make sure that both your online communications and your printed marketing materials for the event (be they flyers, event programmes and/or presentation folders) include a hashtag or two. These hashtags can then be used by your event guests and those affected by your cause to generate discussion around your event and charity
It's great for building pre-event hype (which can help you boost your attendance numbers), as well as giving people who missed the event a taste of the festivities (which will encourage them to catch any subsequent fundraising events you might be planning).
Plus, by hearing the stories of those directly affected by your cause, people will be more inclined to support your charitable actions – either through a one-off donation, a regular sponsorship or by helping you plan and launch future fundraising nights.
Better Printing wishes you the best of luck with your charity event plans later in the year. For now, stay safe and take care of yourselves!