Colours in print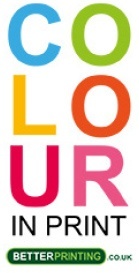 When you have a print project that requires use of colour as an integral part of its intended appeal, you need printing expertise that truly understands the nature of colour in printing and what it can achieve or – when unsuccessfully applied – what it can fail to deliver.
For the vast majority of people, hearing the terms pantone colours, or spot colours, the phrases CMYK colour or RGB colour go straight over their head. And it's not surprising that they would, after all it's your printing company that should hold the key knowledge here.
Luckily for our customers we here at Betterprinting do understand colour printing techniques and have the skills and knowledge not just to deliver successful colour print project but also to be able to share some advice with you in our blog.
At Betterprinting we don't wish to spout jargon at our customers but neither do we want to assume that they are not interested in the technical aspects of colour printing; so we think it's important to explain a little about colour printing to you.
The simplest and one of the most common colour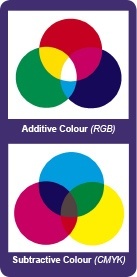 techniques use the RGB model. RGB colour printing is an additive colour model in that the primary colours of Red, Green and Blue hues are added gently and knowledgeably together to reproduce a broad spectrum of desired colours,
You may have also heard of CMYK colour but not sure of what it actually is. It is really a subtractive approach to colour printing. The letters stand for cyan, magenta, yellow and 'key' for black. This is because black is produced when the other colours are distinctly aligned with the key plate of the black. The CMYK model essentially works by partially or sometimes completely laying the colours on a light or white background.
The ink reduces the light that would otherwise be reflected – so it subtracts the brightness from the white.
So these lab colours make up the four main colours in offset-printing, but when printing technicians add non-standard print effects to a standard ink, such as fluorescent or metallic, this is commonly known as using spot colours. Sometimes spot UV and spot lamination coatings are also referred to as spot colours as they have a similar effect and approach.


Lastly Pantone colours are a simple and effective way of standardising and being consistent in our approach to colour for company branding or long term multiple projects that require the same look and feel. Pantone produce swatches with hundreds of colour references on, so you can pick one and ask your printing service to use that colour. They should have a set of colour mixing instructions that coincide with that reference number so they know exactly how to mix them.
Here at Betterprinting, we are knowledgeable in mixing, adding and developing colour as well as producing colour effects so our customers can be sure that their printing project is in the safest of hands.
We have other Blogs about colour why not try our "Does Colour effect our emotions?"