Brighten Up Your Packaging On A Budget
Nowadays, with businesses becoming more and more environmentally conscious, companies are increasingly opting for card packaging, instead of plastic wrappings. A great step forward for the environment, the downside of using printed card packaging is that, should you wish for your design or logo to be all over the box itself, it can be quite expensive.
But do not fear, we've pooled together some options for maintaining impressive packaging, without the impressive price tag. Box sleeves, stickers or note cards are a cost-friendly alternative to designed and printed card boxes, and can all be used in conjunction with cheap, bulk-bought, generic packaging.
Box Sleeves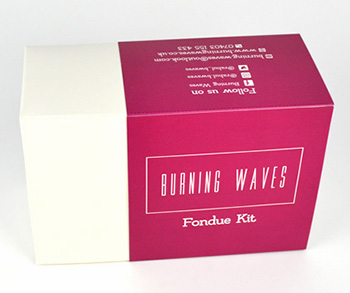 Box sleeves are printed card sleeves, designed to fit snugly over your box. They can be custom-made and designed, and can convey any pictures, text or logos that you require in order to promote your business and products. They also give an extra 'wow' factor when receiving a product or gift, as the extra slide out before opening the box builds some suspense and certainly gives you a sense of occasion!
Box sleeves can act as a decorative and informative covering to your traditional packaging. You can transform a bland, regular brown or white box into something attractive and enlightening, complete with oodles of brand awareness, including logos, contact details and company messages. A box sleeve allows you to transform something boring, into a fun and visually appealing way to convey your unique brand and selling point.
Box sleeves can be recyclable depending on the choice of material and lamination, and consequently can be a much kinder alternative to double laminated boxes, which cannot be recycled at this stage.
Printing custom-made, bespoke box sleeves for your business means that you can ultimately save money on packaging, as it would be considerably more expensive to create a printed box, rather than just the sleeve. It means you can save money using regular, cheap brown or white boxes, yet maintaining the impressive aesthetic effect, and brand message conveyance that designed packaging provides.
Box sleeves can also act as advertising for your business; should you have a competition, discount or giveaway, or even launch a new product, box sleeves can provide additional awareness to an existing customer. The cost benefits here can be huge, as should you wish to have a limited design on your packaging, it just means ordering some new box sleeves, rather than having to order entirely new boxes. Simply use your existing boxes, pop on some new sleeves and voila – entirely new visual packaging, at a fraction of the cost.
Not quite sure what you need? Take a look at our box sleeves to give you an idea of what could work for your business. Better Printing also offers a free box checking service and free UK delivery, helping to keep your costs down!
Stickers
Custom-made, bespoke stickers are a great way to liven up your packaging, whilst still keeping costs low. Much like with box sleeves, stickers are an alternative to all-over printed boxes, meaning that you can make an impact, convey your business message and look attractive, all for a fraction of the price!
Small and versatile, stickers can be used for almost anything- including your packaging. Buying in bulk is a great way to maintain a budget-friendly approach to your packaging – and if you have a limited-time campaign, just change the design! Keep using your regular boxes, and jazz them up with whatever stickers you feel like using!
Better Printing offers a free artwork template to ensure that you are happy with your bespoke design! Better Printing also offers free delivery and a quick quote form, should you not find what you're looking for on the website.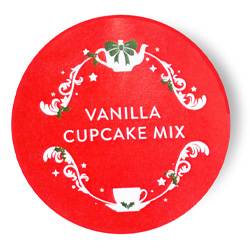 Note Cards
A great way to make your customer feel valued, note cards can be inserted into your generic packaging for a personal touch. Buying in bulk will help to keep costs down, and providing a thank you for your order note can go a long way to secure future custom.
Note cards offer a versatile way to communicate with your customers- you can use them as a thank you note, a discount offer, or an infographic for advertising different products. You can also ensure that note cards prominently display your logo and contact information, providing fantastic brand awareness within your packaging.
Take a look at the wide variety of note cards offered on Better Printing's website.