A Handy Guide to Providing Print Ready Artwork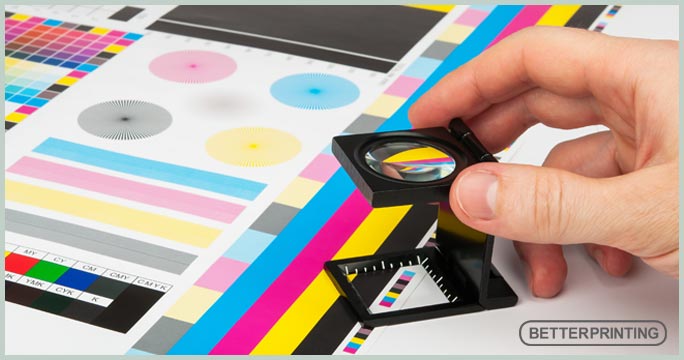 A handy guide to providing print ready artwork

So you've gone to all the trouble of designing your own artwork, you've finally got the ideal image and the perfect composition, and you can't wait to start printing. Then your printer says there's a problem; you need to makes changes and they're going to have to charge you for them.
If you're a designer or regularly buy printed collateral for your company, you've probably been asked to make 'print ready' artwork time and time again. But what exactly does 'print ready' mean? And how can you avoid the dreaded phone call and the often expensive process of making the necessary changes?
This week we've decided to help you out by producing this handy guide for creating print ready artwork. So you can always get your artwork right first time.
---
Better Printing's Guide to 'Better' Print Ready Artwork
There are some requirements that are standard for all printers. By making sure you understand these at the beginning of the design process, you can ensure your artwork will be ready to print.
1) Always Include Bleed: Bleed is crucial in creating a perfect finished product. Bleed is: any area of the printed image that extends beyond the trim edge of a sheet or page.  Without bleed, small variations in finishing and paper sizes can leave an unprofessional blank line around the edge of your product. If your background colour or image is meant to reach the very edge of the page then make sure you include at least 3mm bleed on all your artwork.
2) Make Sure Your Images Are High Resolution: If the resolution of your images is too low the reproduction will often be pixelated, blurred and of poor quality. For sharp high quality images, check that all images are at a minimum of 300 dpi (dots per inch).
3) Save Your Artwork in the Correct Format: The safest option is to always supply artwork as high resolution PDF files. Using other file types such as MS Word, MS PowerPoint and MS Publisher can cause minor layout problems and you may be charged for artwork correction and re-proofing. Some printers (including Better Printing) also accept other industry standard file types including: Adobe Indesign (.indd), Adobe Photoshop (.psd), Adobe Illustrator (.ai), Quark Xpress (.qxd, .qxp), TIFFs (.tif)  and  JPEGs (.jpg). If you're unsure, PDFs are always the best bet.

4) Use CMYK or Greyscale Colour Modes ONLY: Whilst many computers design and preview artwork in RGB, all printers print in CMYK. So to prevent inaccurate colour reproduction, it's crucial that any artwork, including images, is converted to CMYK. Black and white images should always be saved in grayscale; if not, they will print with some colour.
5) Embed Your Fonts: For the most accurate results, always embed fonts within your artwork or convert them to outlines. Embedding your font converts your artwork into a static format. This is important because the layout of a document may vary from computer to computer. If your printer's software doesn't recognize your chosen font and you don't embed it, the font will print incorrectly or may not print at all.
6) Finally, Make Sure You Save Your Artwork in the Correct Size: If you provide a smaller scale version of your artwork, then your chosen printer has to scale it up which can create a whole load of problems when it comes to resolution etc. Resizing artwork can be an expensive process, so make sure you provide your artwork at the correct size and you'll be saving yourself time and money!
Got all that? Phew! We promise that if you follow the above guidelines, then providing 'print ready' artwork should be easy peasy.
At Better Printing, we're always here to help. So if you need any advice or guidance on providing artwork for your product, just contact our friendly and helpful staff today on 02380 878 037 or email: info@BetterPrinting.co.uk.