8 great tips for managing your print order costs
Is your marketing budget looking a little thin on the ground? If you need help managing the costs for your next print run, there's a number of ways you can keep the cost low without compromising your print quality.
Here's 8 top tips for reducing your print order bill…
Single-sided prints
Many of our smaller print items are printed on both sides of the paper by default; but depending on your design and the kind of product you're printing, a single-sided print can look just as good while also saving you money off your print order.
Single-sided printing isn't suitable for every product, but it can be an effective way to save the pennies for certain items, including (but not limited to):
Black and white prints
Again, most products in our range are printed in full CMYK colour by default. If you're printing a more simplistic design (such as a poster or flyer with just text and no images), printing your design in monochrome instead of full colour can help you bring your costs down.
If you're planning on printing your artwork with black and white inks, it's best to check how it looks in black and white before sending it to us. This can be done in Photoshop by choosing Layer > New Adjustment Layer > Black & White and adjusting the tone sliders to your liking.
Print on digital for low-quantity orders
Litho printing uses a series of plates to transfer different ink colours (namely cyan, magenta, yellow and black) onto the paper; the printed image gradually forms as it passes through each plate.
While this ensures the best print quality, it also means you'll be paying for the plates to be assembled as part of your print order – not the most economical choice for a short print run.
For lower print quantities, it's better to go with digital printing. This can achieve similar print results to litho methods at a fraction of the cost, since digital presses don't need bespoke plates in order to print your design.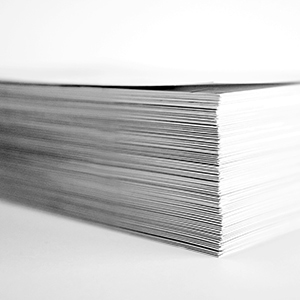 Choose a lower paper weight
GSM (or grams per square inch) refers to the density or 'weight' of a paper stock. Higher GSM grades are heavier, more sturdy and more durable, while lower GSM grades are lighter and more flexible.
Higher GSM grades are more desirable if you're looking to print luxury quality items or if you need your items to stand up under their own weight – but if luxury quality and freestanding ability aren't important for your particular print run, you might be able to save by selecting a lower GSM paper stock instead.
Choose a readymade cutter
Looking to print custom-shaped items? Before you plop down the money for a custom-made die cutter block, check with us to see if your desired shape already exists in our collection of readymade cutters.
There's a wide selection of common and unusual shapes to choose from, so you might find the ideal shape ready to go – not only saving you money but also reducing your order production time.
Group orders together
Rather than submitting several different print orders across a longer period, or placing separate orders for each branch location in your chain, it's much better to place them as one big order.
Your production times will be quicker than each separate order combined, you might be able to take advantage of our high-volume discounts, and you'll only pay once for shipping!
Order early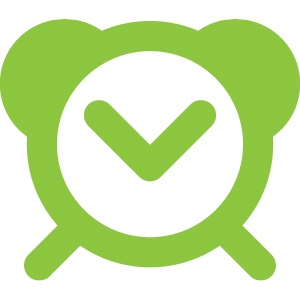 You'd be surprised at the number of companies who leave their print orders to the last minute; even for key marketing dates like Halloween and Christmas!
When planning your next marketing campaign, aim to get your print materials ready as possible. You'll avoid having to pay for express shipping, you'll have more time to carefully examine and approve your proofs (so you won't have to pay for a second print run if a mistake sneaks into the first run), and you'll have plenty of time to work through any other snags in the production process.
(With that said, don't go to print before you have the plan for your campaign tied down; otherwise you could end up printing a whole set of marketing materials that won't be fit for purpose as your campaign changes and evolves.)
Talk to your print shop
If these tips haven't helped you bring your order total down, come and have a chat with us! Better Printing can recommend product options and print specifications to match your marketing goals and budget restraints. Discuss your project with us today – call Better Printing on 023 8087 8037 or email us at info@betterprinting.co.uk.